Content:
The friendship of a man and a woman is more like self-deception since one of them has more tender feelings for another one. The transition of relations from friendship to love occurs imperceptibly, gradually and, if it is mutual, develops into very strong relationships. You meet single women online and become friends or you are friends from childhood – it doesn't matter. There is no clear line between friendship and falling in love. Outwardly, they have a lot in common, so it's very easy to mix them up. Anyway, friendship and love are characterized by stability. Even if there is a misunderstanding, resentment, after a while, everything dissolves. So, from childhood friends to lovers – how to make it work?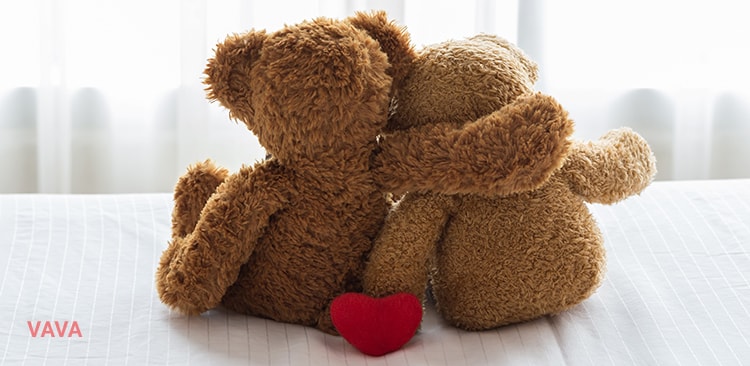 The friendship between a man and a woman is a very fragile thing and, in most cases, there is no friendship from the very beginning. Friendship very often turns into something more. Should I date my best friend? Before thinking about the possibility of your relationship, think about the following: there are many examples in life when a man and a woman communicate with each other as friends, men even visit women dating sites, and women go on dates with men, but at the same time, both experience more than friendly feelings. They can marry other people, meet, get divorced but still continue to hide true feelings from their "friends." And, what's most interesting, after many years, they finally admit that they have been loving each other for all this time and find out that this is a mutual feeling. Then they regret that this hasn't happened before.
What we are talking about? You shouldn't wait for decades to find out what your "friend" really feels for you and whether there is something more than friendship between you. It is possible that even now your friend gives you some signs that hint at something more than just friendly feelings. Take a closer look and act if you notice something. Don't search for the pros and cons of dating your best friend. Just become a couple because a relationship with a best friend is a really good idea.
Sometimes it is worth taking a closer look at a friend, maybe it's time to transfer your friendship to a different status? What are the main reasons to date the best friend?
They know exactly what you need
This is the most obvious and underestimated reason. If you have a best friend who is single, then why can't this person become your ideal life partner? They know for sure what you hate, that you are allergic to walnuts, and that when you are sad, you are watching comedies. They know everything about you to the smallest detail. Your shortcomings will not be a surprise to them, and your advantages have long been known.
They know your family and friends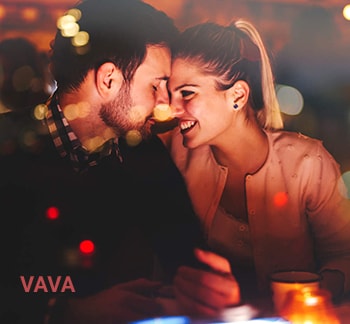 This is one of the obvious signs you should date your best friend. It is always very exciting to invite a new person to visit your friends or family. Your close people begin to appreciate your new chosen ones, follow their behavior, manners, try to find out the details of their life, and then, they give a verdict, "Cheerful, but not as beautiful as your ex...," "Is your new soulmate not married?" "Of course, you can be together but... " But the best friend certainly will not be subjected to such torture. Your parents and friends probably already know them well.
They may already be in love with you
With a stranger, you have to get to know each other for a long time, slowly develop your feelings, be charmed almost by touch, and then, perhaps, be disappointed. And with the best friend, unpleasant surprises are excluded at the stage of getting to know each other. If you try to flirt with them, you may suddenly be pleasantly surprised – who knows, maybe they have long been not indifferent to you but carefully hide their feelings.
It's curious
When you spend too much time with your friend, sooner or later an involuntary question will arise, "I wonder, how does this person behave in bed? Am I in love with my best friend?" Let it be fleeting but such a thought may well flash. And if your relationship is close enough, but you avoid intimate contact, be sure that it is only a matter of time. A fun party or some other situation can smoothly develop into a bed scene. And if you both like it, then there will be an unconditional reason to turn your friend into a significant other.
They saw you in any condition
You can be absolutely sure that the best friend loves you not for beautiful eyes. Surely they saw you in a variety of conditions: angry, sad, sick, cheerful or even dead drunk. They ate the burned dinner you cooked and were your support in difficult situations. And after everything they saw, they are still with you, they don't run away, and they always help.
Time and attention
Friends (especially in the popular TV series of the same name) sometimes also spend a lot of time together, and yet lovers spend even more time together. And usually this is also the result of a conscious choice: partners decide that they want to focus more on each other than on other friends that they have, and both lovers are comfortable with the amount of time and attention that they give and receive. If one participant in the relationship wants to give their time and attention to the other, and the other does not, there is an imbalance, and it is better to run away from such a relationship before it is too late. If the same imbalance occurs in friendship, this is a reason to think about the following: maybe one of the friends is in love with the other? By the way, here is another important difference between love and friendship: love can be unrequited, there can be no friendship that isn't mutual.
Positive illusions
Should I date my best friend? Well, one of the arguments for it is that you won't have illusions that will trick you. One of the most popular opinions on how to predict the success of future relationships is too see whether or not everything seems cloudless and perfect at the start of a relationship. But it probably doesn't work in the same way as you would. The more perfect the relationship seems to be – the likelier it is that the façade will come crumbling down. People idolize each other at the start of a relationship and don't see all the faults of their partner. In the case of a relationship with your friend – you already know them, you know what they are and there are no illusions.
Influence
Of course, friends also influence our beliefs, preferences, tastes, and plans. But those with whom we have a love relationship are much more influential on our life. A partner becomes a part of our life, we include them in our perception of ourselves, and how they evaluate us, in our self-esteem.
You become closer and closer with your friend, and people start asking questions, wondering if there is anything more between you. Of course, you will deny this. But one day, you decide to go on a date. Now you are thinking about something more than friendship. So, if you are a couple from now, then how to do everything right?
Tell them everything you feel
How to get your best friend to date you? If you want to date your best friend, then tell them about it right away! If you had fun and open friendships built on jokes, then continue it in a romantic way. Tell them about your feelings and then make an appointment. It will be easy because you know each other well! You need to start with small, for example, pleasant surprises, of course, with a hint of love. It can be some kind of funny toy, a card for "My dear person" with poems written on it, or something like that.
Talk on personal topics
To show that you really like them, talk to a friend on more personal topics than usual on a date. But this doesn't mean that you need to discuss exes, intimate gossip, and all that you usually talk about. You can remember old jokes, talk about old memories and your relationships. You will have to rediscover each other but in a different light. Talk about something new and share your thoughts about each other.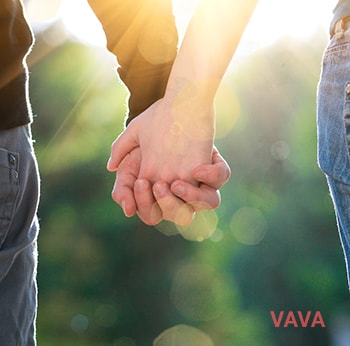 Spend more time together
Go skiing and snowboarding together in winter, and in summer, sunbathe on the beach, lying on the same towel, swim in the pool, have fun in water parks, and so on. Joint tours help people get closer. And if there are many romantic moments such as relaxing on a small deserted beach, hidden from strangers' eyes, and admiring the sunset, your relationship will develop even faster. Find the right moment when you understand that you feel good together and turn your friendship into a serious relationship.
Don't worry
From friendship to relationship – how to do everything right? For you to start dating, there must be a spark between you! To do this, you can flirt with them sweetly and innocently, grab them by the hand, and so on. Both of you are likely embarrassed because it takes some time for your friendship to grow into something more, and you don't know how to behave. Don't worry about this but remember that you like each other, so keep dating, and don't treat your friend like a friend.
Don't tell friends about this
I want to date my best friend. Well, it is okay but once you decide to become a couple with your friend, you shouldn't immediately report this to all your friends. Most likely, you have a common
circle of friends, and at first, it will be better to keep this a secret. If you break up, then you will not have to suffer, explaining the reason to everyone.
Don't talk about exes
Why you shouldn't date your best friend? You may know too much about each other, and it is a big disadvantage. Remember that some habits will not go into your relationship. Please, don't talk about the past lovers that you could gossip about when you were just friends. If previously your friend was calm when you were talking about love affairs, then imagine how this person would feel now. Remember that you have become a couple.
How to date your best friend without ruining the friendship? Will love spoil friendship if something goes wrong? No, it will not. According to psychologists and surveys, the best relationships start with friendship.
If the relationship was destined to break up, the question of in what status to remain (enemies, friends or just nobody) arises. According to Erich Maria Remarque, "Love shouldn't be polluted with friendship," however, everyone decides for themselves here.
Of course, if love relationships end because of the betrayal of one of the parties, it is very difficult to stay friends. But if you broke up with a partner by mutual agreement, deciding that you objectively didn't match each other, then there was no reason to completely stop communicating, especially if you were best friends.
So, the best relationship is a relationship after friendship. Family psychologists have repeatedly confirmed that if partners perceive each other as friends, their relationship lasts much longer. You two are united by memories that you can talk about forever. You know exactly each other's tastes and character traits, so there will not be any unexpected unpleasant surprises. You know each other's parents who don't have to get used to your new partners. These couples usually have a common circle of friends, so you can avoid jealousy. The main thing is that you know almost all the secrets about each other; you saw each other in different conditions. So, if you started dating after all that, then it is love.