Many people, hearing the phrase "bachelor party," immediately imagine alcohol, women of easy virtue, inconsiderate acts, and reckless buster. But in fact, it is possible to mark the end of bachelorhood in different ways, it all depends on a groom's preferences, season, financial possibilities, and the number of invited guests. Today, we are going to talk about where and how to hold a bachelor party and also provide some useful tips for its fun and interesting celebration.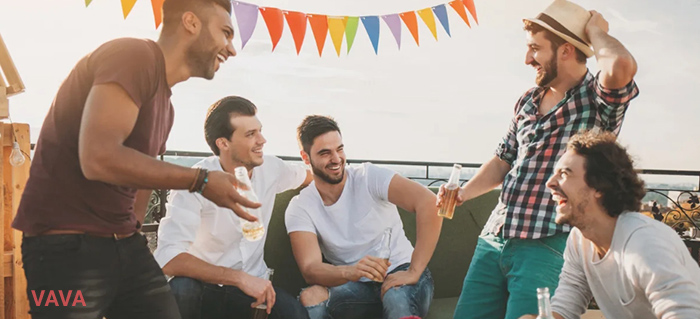 Can a groom do without a bachelor party?
A bachelor party is a wedding ceremony, in other words, a groom's party which is held on the eve of the wedding day to say goodbye to bachelorhood. At the same time, the bride is not present during this party, as a rule, she arranges a similar evening with her friends, which is called a bachelorette party.
Of course, the bachelor and bachelorette party are not mandatory pre-wedding traditions; however, if you have a choice - to conduct or not to conduct it - choose the first! Such a party not only allows you to spend time with your best friends once again but also gives you the opportunity to relax at least for a while before the marriage day and forgot about the numerous worries that accompany the preparations for the wedding.
The bachelor party is a kind of ritual of transition to a more conscious, adult, and responsible life. Therefore, it is worth celebrating it as well as possible. It does not even matter what bachelor party plan you choose, the main thing is to make it full of positive events and cheerful mood. Moreover, the possible options for holding such a party can be perfectly combined with each other.
Who is responsible for a bachelor party planning?
Who plans the bachelor party? According to unspoken principles, a bachelor party scenario usually falls on the shoulders of a groomsman. As a rule, he is the best friend of the groom and is well acquainted with the bride. This is the man who knows exactly all the habits and preferences of the groom and is aware of what can be done this evening in order to have a rollicking time and not to make the bride leave her future husband because of too dissolute bachelor party a couple of days before the wedding.
The best man is trying to find or come up with the most original and unusual ideas for the bachelor party and make them as real as possible. Of course, in some cases, it may take quite a long time to organize a party – but the result is worth it.
If friends do not have the opportunity to plan a bachelor party, a groom can contact a marriage agency – in most cases, they provide not only dating services and opportunities to meet single women online but also party organizing services for loving couples.
How to plan a bachelor party: basics to know before you start
In fact, there are plenty of tips on what to do for a bachelor party before the wedding. However, there are some bachelor party rules that should be observed to make this date unforgettable!
1. Do not arrange a bachelor party the day before the wedding
Alcoholic beverages are one of the key components of a bachelor party. Let's get it straight, everyone will be crocked after the party, and the very next day, barrel fever will make itself felt. Therefore, it is best to schedule a bachelor party in advance, there is do not need to arrange a party right the day before the wedding, it is better to do it a week before the celebration. Thus, you will have time to relax, spruce yourself up, and collect thoughts. After all, it is important to look not only cheerful but also freshly on your wedding day.
2. How to choose a place
After making a marriage proposal and deciding who arranges a bachelor party, you should consider the venue of the party. There is what you should consider when choosing a location for the bachelor party: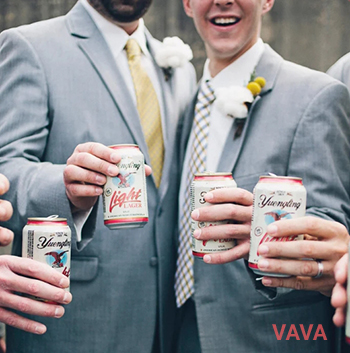 the number of friends of the groom;
the budget of the party;
the time of year;
how many people drink alcoholic beverages;
how the groom sees the event;
how friends see the event;
the remoteness of an eating establishment;
reviews about the eating establishment;
discounts;
table reservation and the need to make a deposit in advance;
the nature of the upcoming party.
3. Discuss your party with a beloved woman
To avoid any fuss and resentment from a bride, you should discuss the evening program with your chosen one in advance. Explain to the beloved woman with whom and where you are going to arrange a bachelor party. Such sincerity will allow you to earn the trust and disposition of the beloved. Moreover, your future bride will not worry about the presence of other representatives of the weaker sex at your party.
4. Think over entertainment options in advance
It will not be superfluous to recall that one should always have fun using common sense. Organizing a bachelor party will be a waste of time and turn into an ordinary tedious drunken feast, if you do not think through the script of the evening and provide for entertainment options in advance. Such a party often implies the presence of a female dance show or striptease for a groom. However, if the groom is against erogenous dances, it is worthwhile to warn the friends about it in advance so that the surprise does not turn out to be unpleasant.
5. Do not drink too much alcohol
Of course, any bachelor party cannot do without alcoholic beverages. But please, take into account that too much alcohol consumed may entail negative outcomes and even have adverse health consequences. Moreover, you risk forgetting all the fun being heavily intoxicated. So, do not drink too much alcohol if you want to remember a bachelor party for the term of your life.
6. Take photos
Do not forget to take a camera with you and capture all the best and most cheerful moments of a bachelor party. Thus, you will be able to refresh the memories of this day, as well as show your future wife the excerpts from your celebration with friends.
Best bachelor party ideas 2020
The key to a well-spent bachelor party is the jolly crowd, interesting and considerate activities plan, an appropriate place of the party, and a good mood of a groom and his friends. So, we would like to bring to your attention the top 10 bachelor party ideas that you can take into consideration!
1. Traveling
Such a scenario is most relevant for those companies of friends who have maintained excellent relationships for many years and have many common memories. Traveling to places of "old stomping grounds" will be a brilliant way to say goodbye to the bachelorhood before changing the social status.
2. Extreme bachelor party
This bachelor's party option is perfect for those men who have long wanted to try something new, unusual, and dangerous. Skydiving, conquering the depths of an unexplored cave or the ocean floor, skiing, or driving a fast racing car... When planning a bachelor party, a groom should take into account that not all the brides will be happy to see their beloved with a cast on the verge of the marriage day. And the moment that not all friends are eager to keep the groom company in a clearly "adrenaline" occupation is also important and should be taken into account.
3. Stylish bachelor party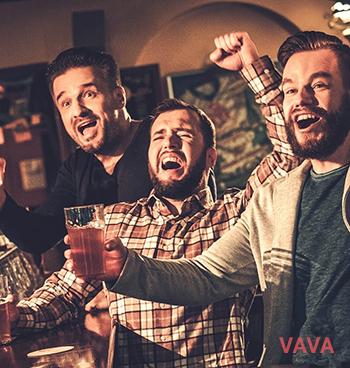 It should not be considered that holding a stylish theme party is only a women's prerogative. Which man refuses to plunge into the atmosphere, for example, of a vibrant Brazilian carnival or a mysterious oriental culture at a bachelor party? Moreover, organizing a Japanese-style party is quite simple nowadays: in any city, there are some eating establishments specializing in Japanese cuisine. So you can either settle in one of these restaurants or order a lot of Japanese food and traditional drinks like sake for home delivery. For the completeness of sensations, it is recommended to decorate the room in the oriental style and dress up as Japanese samurai. Have you chosen a different style for the bachelor's party? Then you should contact one of the agencies for arranging leisure activities or apply your own imagination and creative skills. In any case, a bachelor party that has its own style and originality will become unforgettable!
4. Escape to the countryside
The scenario of such a bachelor party has nothing to do with a picnic in a picturesque corner of a city park. There are only grilled meat, strong alcoholic drinks, and communication with nature and each other. This is the best option for those men who are sick of rush, everyday chores, crowded places, and city noise. Clean air, the sounds of nature, and the ability to calmly communicate with close friends and share with them your concerns and fears of future changes in life – all this is possible only in nature. This is great if one of your friends has a country house on the banks of a river or at the edge of the forest. And if not, then you can rent a convenient place or go off on a camping trip.
5. Billiards party
A billiards club is a good choice for a bachelor party in a small group of friends who prefer a relaxing pastime with an exciting game and frank conversations. In most cases, such clubs provide guests with bar-rooms, so there is no need to worry about drinks and snacks at the party.
6. Party in a country hotel
The hotel complex outside the city is the choice of true lovers of relaxation in solitude with nature. Such hotels offer guests a full range of services which may include a sauna, fishing, and active sports – kayaking, catamarans, etc. So, your bachelor party will be extremely bright and remembered for your lifetime!
7. Club party
A nightclub is a great place for the pre-wedding male party with friends. Almost all these establishments offer interactive entertainment programs that are suitable for celebrating a bachelor party (a host, contests, the possibility of renting a separate VIP room, hookahs, good cuisine, etc.), so the party will turn out to be fun and bright.
8. Rent a country house (cottage)
Renting a country house combines several options at once – outdoor recreation and a home party. At the same time, it does not require troublesome preliminary preparation, and there is no risk to bother neighbors with loud music. Since the cottage accommodates a sufficiently large number of guests, you can invite all the friends you want to see at your noisy feast. The main advantage of a bachelor party in a holiday house is a comfortable vacation in the country in the well-equipped house with a lot of entertainment (men often rent a cottage with sauna, bar, swimming pool, billiards, etc.).
9. Bathhouse and sauna party
A bathhouse or a sauna are considered to be popular venues for bachelor parties because they often provide guests not just with steam rooms but with a whole complex of things to do for a bachelor party including swimming pools, billiards, bars, karaoke, and other entertainment. In addition, you can arrange a party in the bath or sauna at any time of the year. This can be supplemented by a standard steam room program with a male SPA, which will not only allow you to relax and enjoy the procedures but also get a well-groomed appearance. Moreover, this is a good opportunity to unwind and have heart to heart talks with friends.
10. Cheerful bachelor party at home
A cozy home atmosphere may be very suitable for a bachelor party. But in this case, you need to take into account that the noisy late celebration may not please the neighbors. Therefore, you can try to end a fun home party before 23:00, and then move to a nightclub or think about how to celebrate farewell with bachelorhood so as not to bother neighbors. But at the same time, remember that the party should be remembered by you and your friends not by the amount of alcohol consumed but by moments of fun and entertainment.
Final Thoughts
Bachelor party is an important event for any man, as, in fact, this is the last opportunity to say goodbye to bachelorhood and have a high time with best friends before tying the knot with the soul mate. Therefore, you should make this date really unforgettable. Choose one of the top bachelor party ideas from our list, invite the best friends, and paint the town red! Enjoy yourself!