It is not a secret that, nowadays, we live in a very unprecedented time, when it is much easier, and what is more important, safer to have a virtual date instead of a real one. For example, it is not a problem to find a good site to meet single ladies online. On the other hand, you may have a hard time searching for beautiful girls in your local pub, bar, library, or park. There is a very simple explanation for this. The first reason for this is that more than a third of the world's population is forced to stay at home. The second reason is that the Internet has developed a lot, and now it allows us to text with different people simultaneously and have an unlimited number of video calls.
So, what are those virtual dates? Can virtual reality fully substitute the normal one? As opposed to the situation that we have with online dating, virtual dates are an independent type of date. You see, when we talk about online dating, we mean online ways to meet a possible partner. In the case of online dating, you find a partner online, then have a short chat with him or her to invite them on a date. After that, you meet in real life. Nowadays, this is not the case due to the lockdown. When it comes to a virtual date meaning, we are talking about the way to have a date without actually meeting a partner in real life.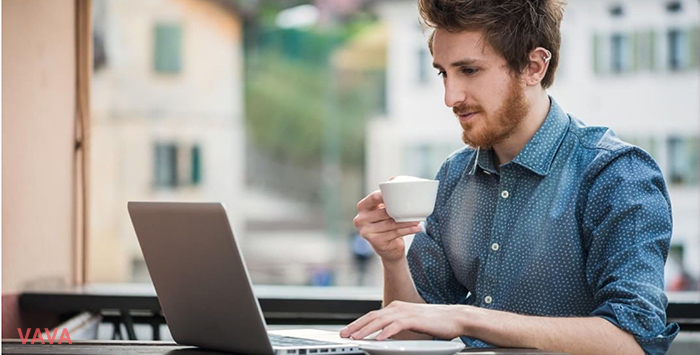 How to Prepare for a Virtual Date with a Girl
1. Pay attention to your looks
When it comes to your looks, there is no real difference between real and virtual dates. No matter what a kind and pleasant person you are, people always pay attention to looks. Frequently, a guy receives a reject from a girl just because he doesn't care about his looks. Thus, remember, you must always look nice to impress your partner. This is especially true if you have never seen each other in real life. Consequently, pay attention to your image. For example, apply makeup if you need it. Also, don't forget about your clothes. Of course, you can have a video call with your crush while wearing clothes covered in stains from beer or chips. Just don't expect to impress her with such a casual outfit.
2. Do housecleaning
No, it doesn't have to be a very deep house cleaning. Here, your task is just to make sure that your place looks nice. Imagine that you have invited your partner to your place via video-call, and he or she will see everything in your house. Surely, you may try to plan special camera angles to show them only what you want to show, but this is more problematic than a short house-cleaning. Plus, you may never know what may happen during your conversation. What if he or she asks you to cook something together with them online, and your chickens are covered in dirty dishes.
3. Technical issues
You just can't afford to spend precious time with your partner on making final adjustments to your camera setup. For example, if you are going to use a laptop, make sure that you feel comfortable and will be able to talk for a long time. In the case of phones, you may consider using tripods because it may be pretty hard to hold it in your hands during a virtual date online. Also, pay attention to the lightning because it may work on you or against you. Here is a simple example: don't place yourself behind a window because the light from it will wash your face.
4. Make sure that nothing bothers you
As we have already said, you don't want to waste any single minute during your virtual date with a partner. Actually, the same principle also applies to standard dates. You may not enjoy it when your partner often texts someone or makes calls during your date. Consequently, you must take care of all issues before calling your partner, especially if you are just making the first steps in the virtual dating world. For example, in the beginning, to ensure that he or she has your full attention, you may try to call your partner when you alone at home.
5. Plan some activities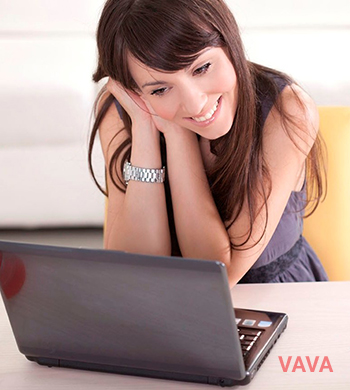 The worst mistake that you can do when planning to have a virtual date with your partner is to expect that you will easily find topics to discuss. Unfortunately, life is not some virtual date girls' game where you have dialogue options on the screen. Thus, at some point in your conversation, you may find yourselves in an unhealthy awkward silence. To avoid this, you should plan some activities for your virtual date. This explains why it is so important to have some virtual dating ideas in mind before actually having one.
15 Virtual Date Ideas
Without a single doubt, it is very hard not to be with your significant other physically. What bothers people, even more, is that they fear that they won't be able to maintain the connection with each other. Don't worry, in a couple of moths this nightmare will end, but even now you still can do many things to feel close to your partner. Yes, we are talking about virtual date ideas. If you manage to fill your virtual dates with sense, you will only improve your connection and feel even closer than ever before. You know, what doesn't kill you, makes you stronger.
1. Cook something together
Normally, couples often cook their food together. This helps feel connected and show care over each other. Of course, now you can't cook something for your partner, but you still can feel connected if you decide to cook something at the same time. First of all, find a nice recipe which you both like. Then arrange a video call with your partner, put your phone or laptop in a place where you can easily see each other. Then start cooking something "together." Note, a small portion of your favorite wine will only make your evening better.
2. Watch something online
According to statistics, during the lockdown, couples who live together tend to watch more TV shows, series, and movies. This is one of the most popular ways to spend time during the isolation period. Thus, even if you don't live together with your significant other, you still have a nice opportunity to watch some TV show together. You need to find some streaming service that allows you to watch something together with other people. For example, a famous "Netflix Party." Then pick something that you both like, press play, and enjoy quality content with your significant other.
3. Play games
Recently, games have become a very important part of our lives. At some point, people used to play various table roleplay games, and video games were considered to be suitable only for kids. Nowadays, people play games in all their forms. So, why don't you join this mainstream? You have a wide variety of options, from table roleplay games up to session games on your mobile phones. There are many services that allow you to play even something like a table Warhammer 40k online. Thus, you will easily find something suitable for both of you.
4. Arrange a double date
Normally, couples tend to arrange double dates from time to time. A double date is when you, together with your partner, go hanging out with another romantic couple. For example, you may visit the cinema. These days, you can't go to a cinema, but you still can arrange a double date to refresh your relationship. All that you need to do is to choose another idea from our list and call another couple to join you. For example, you can cook something at the same time. Note, not all virtual dating apps allow their users to have video calls with more than one person.
5. Read a book together
This is probably one of the simplest virtual date night ideas because you won't even need to arrange a video call. Of course, you can, if you want to, but this will be an awesome experience even if you don't see each other. To arrange a book-night, you just need to find an interesting for you and your partner book and start reading it out loud in turns. This can be a very unique and romantic experience if you choose the right book and not interrupt each other. However, don't pick anything too sad because it will be much harder for you to comfort each other.
6. Pretend to be artists
Even if you have no passion for music, painting, or writing, you still will enjoy this idea. You need to decide what activity you both like more. No matter whether it is going to be painting, writing, or playing some music, you will need some wine. Then, arrange a video-call with your significant other. Start with wine and then pretend (or be) artists who are going to create a masterpiece. Explain to your partner that this is not a competition, and you both are going to be the winners if you manage to relax and enjoy your evening.
7. A dance party
What can be funnier than dancing? Especially if you both are terrible at it! I bet you both will enjoy it. Surely, this is not one of those virtual first date ideas, and you should only apply if you have been dating for quite a while. In this case, it is better to use your laptops. Otherwise, how would you see your partner's moves? So, you will need a normal-sized screen and enough space for all your moves. If you are very inexperienced dancers, you can choose one of those "Just dance" videos on YouTube.
8. "Show me this... and tell me about..."
When, if not during a long lockdown, you can play this game? You both need to prepare a list of questions. Here are some examples of possible questions, "What is the most important thing in your place? Where do you feel more comfortable in your place? What would you like to dress at our pajama pool party? What is the oldest object in your house?" You have got the idea. This game has so many options! You can even play a sexy version of it if you both have the right mood. However, before playing this game, don't forget to do the housecleaning.
9. Podcast game
At first glance, this game may seem very weird, but believe me, there is nothing better than listening to your lover's voice without need to respond. Additionally, this game will be just perfect if one of you likes to talk. Furthermore, it can help you improve your rhetoric skills. Find an interesting topic, set a video or voice call with your partner, and start telling him or her everything you know about this topic. It can be just anything. Then, you will need to switch roles. During "speech," a listening partner can make small notes on what the other one needs to improve.
10. Have a competition
Before doing anything, make sure that you both understand the difference between healthy and unhealthy competitions. This is important because without being able to arrange a healthy competition, you may ruin your relationship. For example, you may have a crafting contest. Let's say that you both have two hours to create a beautiful flower from what you can find in or on your table. As you have already guessed, the final price for the winner is gratitude from his or her partner for making a very beautiful flower. You can modify this idea the way you want, to make you and your partner happy.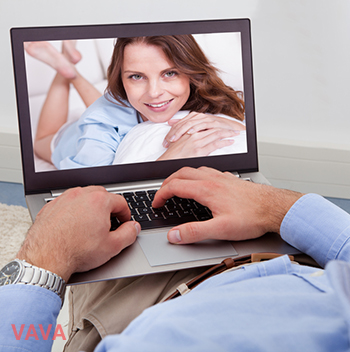 11. Watch your photos together
One of you (the one who has more photos on his or her laptop) should share the screen. After that, you can review your old photos together. Surely, this may not be the funniest activity, but it will definitely help you feel close to each other. Find your own nice tempo of switching photos. Feel free to, from time to time, start discussions about pleasant memories that were reminded by some photos. Also, you may plan new photoshoots or just discuss places that you would like to visit after the lockdown.
12. Create cocktails together
This one is just like cooking, but while being as funny, this idea will give you much more time for other activities and will tune you to a positive mood. Your task is to find a couple of fancy cocktail recipes. Then, start cooking your cocktails together with your significant other. You may even turn it into a little competition by mixing the same cocktails and seeing who is the better mixologist. As you have guessed, alcohol from your cocktails will help you have the right mood. If you both don't drink, then you can mix mocktails.
13. Write a play together
If you are searching for an interesting activity, you may try to create a play together. Of course, you can always read an already existing one, but creating your own play is way funnier. To begin with, create a general plotline. It doesn't have to be anything serious. So, you can write a very simple story. Assign each other roles, create your characters, and write lines for them. You may even create simple costumes. In the end, read this play together. It will feel like you have visited a real theater together. If you both are shy, you can combine this idea with the previous one and mix a couple of cocktails first.
14. Get some exercise
This is definitely neither the funniest nor the most romantic idea on our list, but it will help you feel close to your partner. Probably, you both already have a workout program. It is just perfect if you share the same workout program, but even if not, you still can enjoy getting some exercise together. In the second case, you can make pauses during your exercises while your partner makes his or her exercises. In both cases, you will need a tripod to make sure that your cameras have perfect angles. Also, you may need a big screen to see each other better.
15. A relaxing tea ceremony
Just make a cup of nice green tea, prepare some sweets, and relax. Your partner must do the same. After that sit and enjoy the warm tea in the company of your romantic partner. Remember, you still can enjoy the fact that you love each other, even if currently you are apart. If you wish, you can do the same with alcoholic drinks, just be very careful and not overuse it. Otherwise, you both may end up crying because you miss each other a lot. Also, you may light candles to bring more romance in your tea-video ceremony.
As you can see, even during a lockdown, you still have plenty of options to spend quality time with your partner. This also means that you can search for new romantic partners online, and have virtual dates with them. Maybe a one-night-stand is not an option now, but who knows, maybe you will meet your lifetime partner while living in social isolation. The modern world of online dating provides us with so many opportunities and possibilities. And, we hope that, after reading this article, you already know how to take every opportunity to find a new romantic partner or make a current one happy.