Some people ask me, "Dating over 50, what is it like?" Are there any unspoken rules relating to this type of relationship? What do and what don't elderly people allow during their dates? How do I find a woman I can spend the rest of my life with? Where do I find a man when I'm 50+?
Yes, all those questions are serious and substantial. To start with, dating doesn't have any borders. It doesn't end at a certain point in your life. Mature or not, married or not, willing to go into a serious relationship or not, dating can easily meet everyone's needs and desires. All we need is love, right? So here is how you do it when you are a little older than your dating site peers.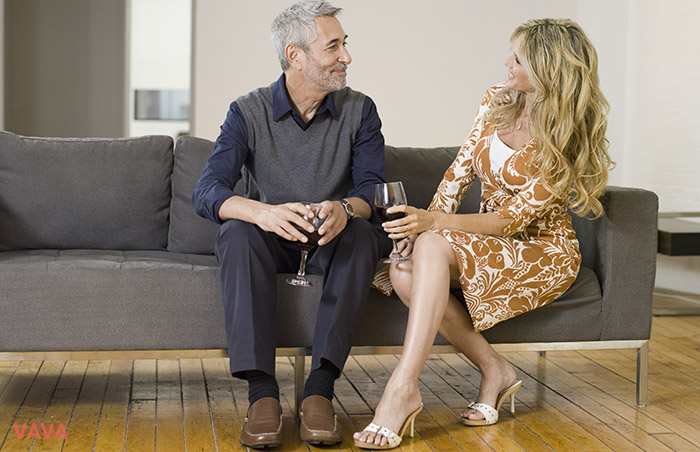 How Does Dating Change After 50?
1. You want to get deeper inside his or her head. You enjoy her thoughts and smart ideas more than dresses and hairstyles now. Now, when you are older, looks are not as important as they were used to be. Casual dating over 50 makes it harder for people to look at each other in an unbiased way. Well, everything is different when you have such baggage as an ex or even exes. They don't want to trip over the same issues. Consequently, shallow things like looks or the sense of style don't mean that much over the years. You just want to start a normal and functional family. Besides, isn't it fascinating to dive into your partner's brain and understand his or her feelings and emotions? Sounds mature, right?
2. You see the iceberg before it hits the Titanic. You start noticing repeating patterns. Yes, dating rules over 50 change for everyone. You are unlikely to fall for the same stuff you could've bought 30 years ago. Dating experience changes with time, and now you are a guru in red flags. Notice the red flag and move back. Now, this is the safe dating, 50+ people would enjoy!
3. You respect their attitude towards the family. Family means the most to you when you get over the thirties. It is the most desired thing people want to acquire to settle down and have a good, healthy life. It feels like the word family becomes synonymous with happiness at 50. So, this is what you pay attention to when you meet a new wife or husband: you note if they want to start a family or not. You want to hear their thoughts on monogamy, common finances in the family, prenups and all of that casual marital stuff.
Dating Over 50: Offline or Online?
Perks of getting into a relationship are obvious: if you want to meet girl now (or a woman of your dreams), you don't have to spend much time on correspondence with that person, trying to fly her into your country or deciding whether she is the right candidate for you before you meet her face to face. Thus, here you are, going to parks and sipping coffee at a local coffee shop. But are there enough people of your age, single and casually passing by?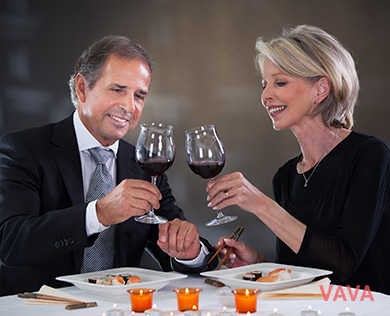 If not, dating services for over 50 come to the rescue. In general, it's not bad. It is an easy way to speak to a person, get a good grip on what those goddesses are saying about settling down. You always have a chance to abandon those profiles if the situation's a little fishy. You always have time for backup. There is always a good list to choose from when you meet single women online.
Offline Tips for Dating Over 50
Now, let me balance my words with some good advice on dating over 50 for those who hate doing stuff online. Singles do take a lot of time and hesitate a lot before inviting a crush on a date. They do tend to think it's embarrassing to start dating at that age, and there's a lot of second-guessing. Here is some dating over 50 tips for you to follow.
1. Hang out at places where a lot of possible singles go. Be a little bit more open about your personality. Navigate through lists of classy places in your town or city. Decide where you want to go. Presentable singles over 50 can go to jazz or any other concerts, museums, exhibitions. Heck, why do we put limits? They could be met at any place, from a grocery store to a park. Go to the center of your town, visit cafes and bars, explore the city life. Do not ask me, how to start dating over 50 - you know the answer deep inside your heart. Spot living a boring life. It's high time for you to try something new!
2. Always ask about the marital status right away. That's what you want to do to avoid uncomfortable situations. Of course, some people don't like sharing such information right away and look for some tolerance and patience in a partner, but they are likely to give you a hint on that matter. If the person admits he or she has a family, but they search for sex with a stranger or something, don't be a homewrecker. Enjoy your freedom and hands-off happy/unhappy families. Leave them alone with their morals.
3. Don't stick to one age group. Some are likely to get greedy with time. Such people want nothing but see themselves with younger and more beautiful partners, they can boast about. But that can put them in danger of losing the right person. You should never judge a person based on their appearance, especially if you are in your 50s. Consider older demographics, and you will get lucky and find a loving, nurturing, mature and family-oriented woman.
4. Avoid young girls who haunt for money or fame. It may seem great to date someone who is so fresh and naive, but be ready to share your bread, but not love with such a girl. Better get to know a mature but not self-interested person, looking for a long-term relationship instead of a seasonal hookup.
5. Embrace your age - you have nothing to hide. A man is old only when he decides so. Age is a construct. Jumping from one age crisis into another one, we get used to the fact that age is something a few can flaunt. Young men have no privileges over you. It is a misconception that younger guys are more lucky with women and get fewer rejections. You have an obvious advantage over them: you have the knowledge, experience, maturity, and wisdom to woo both a young lady and a mature woman.
Online Tips for Dating Over 50
Do you want to get dating over 50 advice? Get a tablet or a smartphone and learn how to end up a lonely life and start a great relationship. Online dating has a lot of perks and possibilities, so if you want to know how to win someone's heart, using a dating app, proceed to read these instructions:
1. Use only current photos and information. Don't catfish people, it's not nice. You want to upload your best pictures - it's fine, but make sure they are fresh and real (Do not put the picture of you on the top of Everest if you have photoshopped it). Don't opt for 20-years old pictures from your student years. Find a good angle, embrace all of your chub and wrinkles. Be real and don't try to fool anyone. Remember: good relationships are built on trust.
2. Don't be afraid to be flirty and friendly. You don't need to act according to a strict code. Women perfectly know you are over 50. So don't be embarrassed. You are in the same league right now. You are free to be courageous and ask any girl or woman out. Don't think about the age gap too much. A lot of women like older men.
3. Use the age-specific dating site. If a general site doesn't work, why not try the one that's specifically targeted at an older demographic? You definitely won't have any problem settling down if you know that the person you're dating has some experience and is not a mindless airhead. Think about that and all the possibilities an age-specific site can offer you.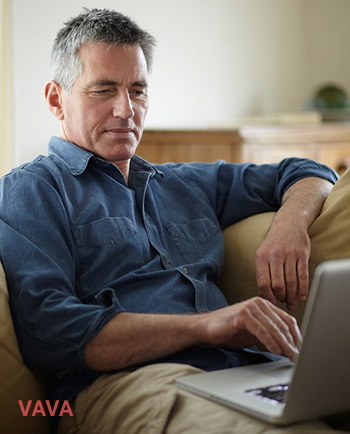 4. Get a grip on a person before meeting one in real life. Dating online can be a bummer because you never know whether you can fully trust a person. Meeting someone face to face seems safer. Right, it happens that you see the eyes, and they tell everything you need to know. Establish the most substantial moral grounds, find common interests, outlooks, talk to people on serious subjects, and then resort to meeting in real life.
5. Patience. Don't be upset just because you have read some boaster's review saying he got 100+ emails on the first day he registered there. Be patient and talk to women with all engagement. Study them, exercise in your wit, give the strength to your compliments, have a good time and never forget that the one who searches - finds.
Dating Over 50: How to Make It Work and Avoid Troubles?
No dating over 50 advice will help you avoid mistakes. But experience and patience will get you there. There are some topics you need to avoid while having a conversation, like talking about your ex in a bad way; trashing your family, your workplace, your country; being negative; speaking about religion, politics or any other controversial topics.
Dating over 50: major mistakes
There are some mistakes everyone does once in a while, and I want you to keep them in mind. The first tip of many dating tips over 50: if you don't know how to avoid it, just don't push it. Let the flow take you to where you will be happier. Consider some substantial steps. Here are some troubles that might get you a little upset.
Inability to identify fakes
Some girls on dating sites are paid to get their profiles created with their real pictures. The girls are real, but the person you're talking to can be any gender, age or social group – they are just workers, trained to answer you and pretending to be the girl from the picture. But do not worry: if you hesitate to identify that girl but desperately want to know if she is true, pay for a video chat and speak to her alive.
Blind faith in algorithms
Algorithms are made to effectively bring people closer. Based on your preference, the system shows you some women who have the same age, weight or height, you previously stated as "desired." But don't get too happy - those algorithms don't work like a clock, but offer you a great number of misleads. If you want to get a girl, you should do more than just wait for a machine to drop a perfect message in your message box.
Rush and forcing
People, who rush, miss their crush. No, but seriously, if you want a person to settle down with, don't opt for a first chance. Respect yourself. Search as many as you can. You can always go back and text a woman whose picture you previously liked. Be sure, the more time and effort you put into dating, the better the payoff will be.
All in all, dating in your 50s shouldn't be a burden. Go ahead and explore all the possibilities to meet a woman of your dream – either in real life or online. Let the luck be with you!