Time doesn't stand still, and wedding fashion 2020 is very different from past years. Trends are replacing each other at a frantic speed. It is really difficult to keep track of all the new products. In 2020, too "lush" wedding themes like "The Great Gatsby" fade into the background, more soulful and cozy wedding styles come into fashion, they should reveal the individuality of the couple and share their love story with guests. The whole touching moment and special mood at the wedding are created by harmonious and complementary images of the newlyweds, exclusive accessories, and unique decor. A wedding in 2020 should express your style and personality. Remember this!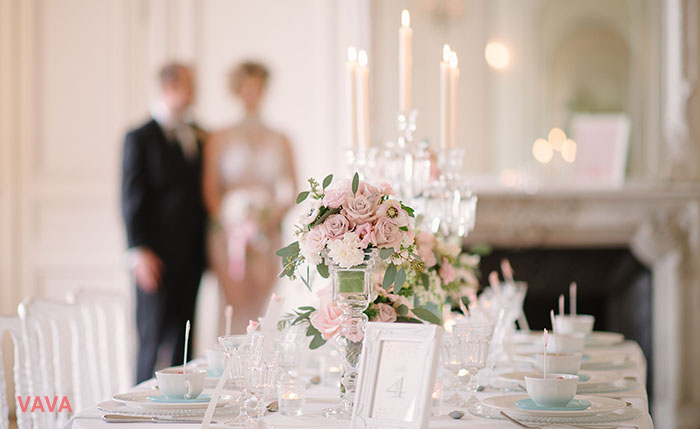 Latest Wedding Trends of 2020
If you have healthy relationships and are planning a wedding in 2020, then you need to prepare for it. Experts reveal the main trends of the coming season that can make your ceremony fashionable and modern.
1. The use of floral arrangements not only for creating bouquets
Wedding experts argue that the idea of using floral arrangements in unexpected ways is gaining popularity among couples. So, they increasingly include edible flowers in food and drinks. The tendency to use floral elements to create monochrome textures and shapes of the wedding hall is becoming increasingly established.
2. Eco-friendly wedding decor is becoming more common
Nowadays, the issue of environmental protection is becoming increasingly important, and there are different types of wedding themes. Couples began to think about ecology more often. Eco-friendly weddings are becoming more common – couples deliberately avoid foam flower holders and give flowers a second life through recycling for additional decor. Sustainability will be the main symbol of many couples in 2020.
3. Weddings without a registrar
This is used in unique wedding themes. The role of the registrar (the person who registers your marriage and solemnly pronounces you a husband and a wife) is slowly changing. A host, a family friend or even a relative can say the cherished, "Now you can kiss the bride" – it turns out incredibly touching.
4. Outfits of a couple are changing
Modern wedding fashion can no longer be called ordinary. Couples really more often begin to pay attention to their personal preferences and different wedding styles in the process of choosing an outfit. This allows them to reflect their individual character in wedding attire. Floral dresses, by the way, will also contribute to the 2020 wedding trend. On the ladies dating site, it is said that some girls prefer to wear fully floral dresses, while men wear white suits with colorful flower appliques.
20 Romantic Wedding Themes for Any Taste
Now take a look at the best wedding ideas that you can use at your ceremony.
1. Classic wedding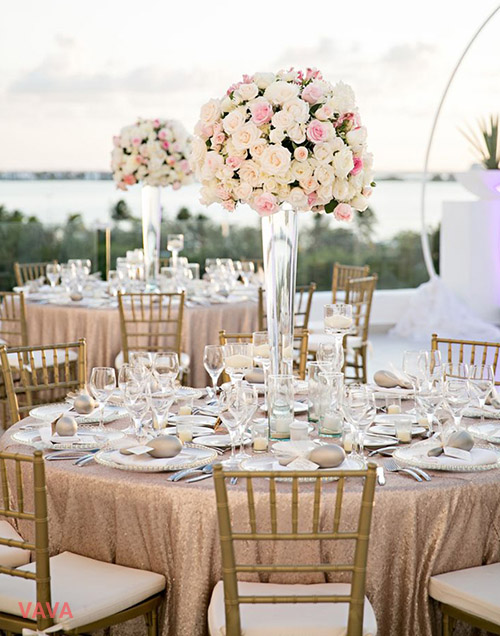 Speaking about modern classic wedding styles, we must mention the good old classics, which never go out of fashion, but at the same time, acquire new features and incorporate modern trends. By tradition, the bride should be in a luxurious white dress with a falling veil or diadem, and the groom should be in a strict black suit with a bow tie. Despite the official style, you can definitely find an outfit that reflects your personality and emphasizes your particular beauty.
2. "Boho" style wedding
The Boho wedding is also not as simple as it seems at first glance. It skillfully combines the features of vintage, folklore, and hippie times. Most of all, it manifests itself in the wedding image of the newlyweds, where there is a lot of floral decoration and one of the colors of the year prevails – coral. There is no darkness – light penetrates from all sides.
3. Urban Chic wedding
These simple wedding styles are suitable for those who like loft-style rooms, but they are not ready for the industrial style in a modern minimalistic design. If the soul wishes a magnificent holiday, then choose Urban Chic. Concrete, brick, metals, and wood in a beautiful bohemian design are the basis of the wedding in the style of urban chic. Therefore, for such a wedding, it is best to choose light bulbs, garlands, and candles that will add special cosines to such a wedding.
4. Wedding with minimalistic decor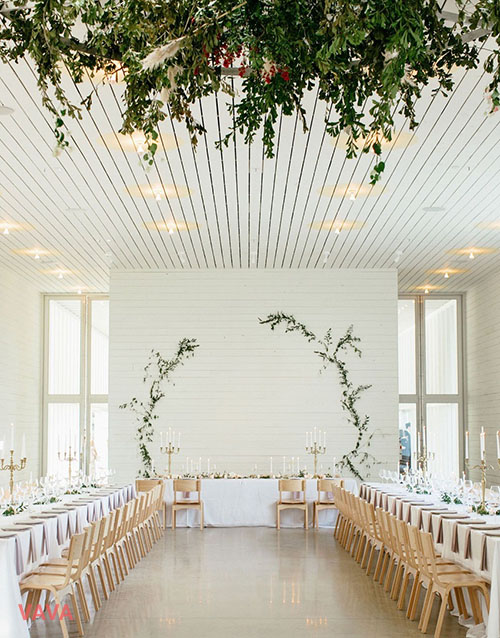 Fashion for aesthetic and natural materials appeared last year and will confidently grow. One of the reasons is the awareness of modern couples who see their wedding without complex designs in the decor. The second reason is the desire to be closer to nature, which is perfect for summer weddings outside the city, by the water or abroad.
5. Wedding Party
Increasingly, couples don't want the traditional feast with relatives and friends, giving preference to a wedding party. And if such parties were arranged in the style of boho earlier, now the organizers offer to hold them in a new way: in the style of fashionable festivals with barbecue, fake tattoos, and DJ sets. Moreover, it still can be also one of the most elegant wedding themes.
6. Wedding Story
Weddings of this format carry an important meaning that the couple wants to share with guests through their event. This is not just a dinner with loved ones or a party with friends, and certainly not a show. Such an event can only be a deep, honest and difficult story that touches the soul of everyone present in the ceremony.
7. Natural wedding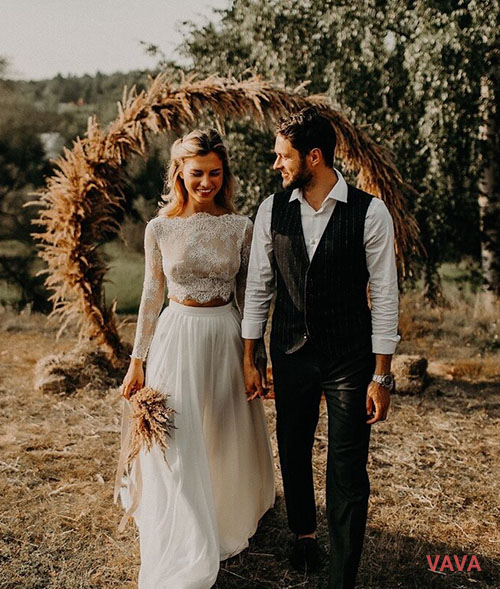 It can be one of the spring wedding themes for you. A fairy tale in the forest is an incredibly magical atmosphere created using a palette of natural shades and a large number of diverse flora. Here you can find lawns, moss, coniferous thicket and those same forest flowers that smell so fragrant. Instead of the arch for the newlyweds, you can use the usual aged (or, conversely, restored) solid wood door.
8. Space wedding
In the wedding of this style, another fashionable shade according to the Pantone table – ultraviolet is used. It plays the role of an excellent background for night constellations and other astronomical details (planets, satellites, asteroids, etc.). You can dilute the starry style with spectacular rare garlands, flashlights, mirrors, candles, and printed textiles.
9. Rainbow wedding
Such romantic wedding themes are perfect for those who can't decide on their favorite color combinations. The rainbow wedding will paint your holiday with juicy bright colors, give fun, joy, and a lot of positive emotions. As they say, to see a rainbow means to have happiness and fulfillment of desires soon. A rainbow wedding is a guarantee that newlyweds will have a happy and harmonious relationship.
10. Sports wedding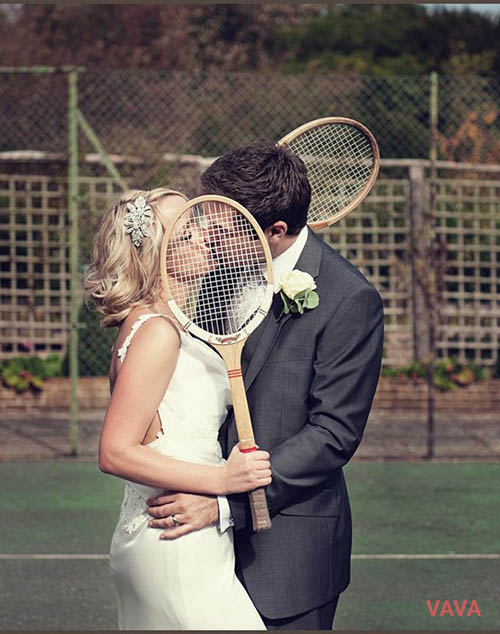 Today sports and a healthy lifestyle are so firmly entrenched in the life of most modern people that even weddings are often built on that concept. A sports wedding is a choice of active, energetic, and motivated couples. Fun sports contests and competitions are an indispensable attribute of a sports wedding. The notes of extreme in a wedding celebration will give an unforgettable vivid experience. At the same time, a sports wedding shouldn't be too harsh, it may well be elegant and sophisticated.
11. Carnival wedding
One of the funniest memories for many people is the memory of carnival fairs, which they had a chance to visit in childhood. Attractions, delicious food, laughter, bright colors, music – all this can be transferred to adulthood, choosing a carnival as one of the main wedding themes for fall. At the carnival wedding, your guests will not be bored – there are funny noisy games, lotteries, fireworks, balloons, cotton candy and popcorn, a variety of cocktails, and a magical holiday atmosphere.
12. Winter (Christmas) wedding
This is one of the best winter wedding themes. Wedding on Christmas Eve is a wonderful opportunity to turn your celebration into a real fairy tale, say goodbye to childhood and start an independent adult life. During this period, most people live in anticipation of a miracle, they are in a good mood, which means they will already be tuned to the atmosphere of your holiday.
13. Literary wedding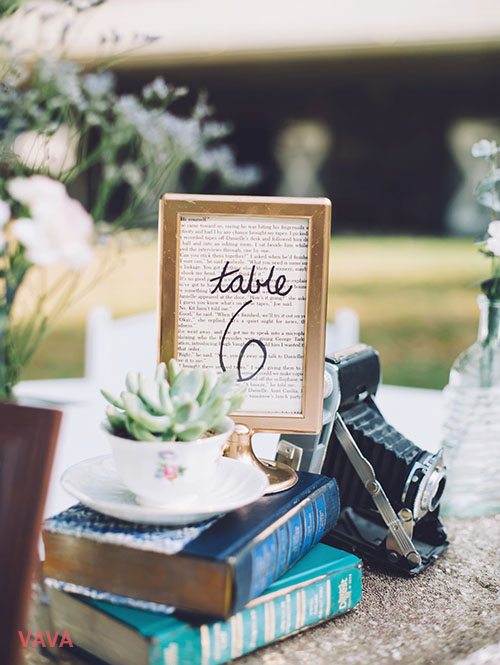 A literary wedding is perfect for books and reading enthusiasts. The design of a literary wedding is based on elements of books, libraries, paper decor, and typewriters. This design is a hint of vintage, dreaminess, and romance. For newlyweds, a wedding in a literary style is a great chance to capture your individual novel, your book of relationships.
14. Vintage style wedding
The vintage style includes a fairly large time frame, so you can quite easily arrange your wedding by taking the main idea of the 20s, 50s or 80s of the past century. At that time, it was fashionable to arrange small weddings in a narrow circle of relatives and friends. But perhaps restraint and elegance can be called the main distinguishing feature of such celebrations.
15. Marine style wedding
If you dream of a romantic wedding, then spend it in a marine style. In this case, nature itself will help you create the right atmosphere. All you need to do is to find a beautiful place on the seashore and complement it with appropriate scenery. Everything else will be done for you by the bright sun, blue sky, and endless sea. Make such a wedding in white and blue.
16. Indian style wedding
Although the Indian wedding can be attributed rather to a theatrical performance, some couples still decide to celebrate their wedding in this particular style. Such daredevils most often like the oriental flavor and the mesmerizing beauty of Indian outfits. But perhaps the most interesting part of such a wedding celebration will be the process of applying sindoor and the newlyweds walking around the fire.
17. Retro style wedding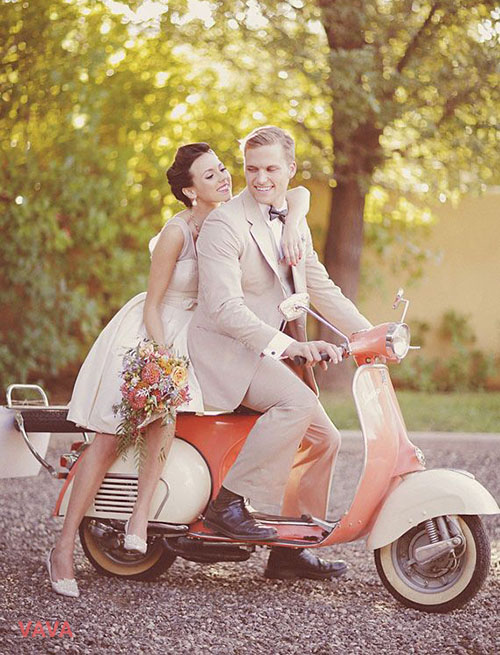 A retro-style wedding allows newlyweds to use their imagination. The theme of the 20-30s is taken as the main idea. If you wish, you can plan a holiday in the style of cabaret, vintage or casino. Another plus of such wedding themes for summer is that it can be based on some real event.
18. Hawaiian style wedding
Nature has rewarded Hawaii with beautiful vegetation, so many people consider this place a paradise on earth. Those who have visited this place at least once try to return there regularly. Perhaps the most memorable element of this piece of land is the white beaches and blue waves of the ocean. So, arrange something like that for your guests. Let them visit imaginary Hawaii.
19. Casual wedding
Casual is a style of soul-free people that combines classic, romantic, sporting, and folklore trends. This is an opportunity to experiment because there are no strict rules in the dress code. Only at this wedding, you can come in a jacket, sneakers, and a stylish hat. The only condition is that looks should correspond to the theme of the wedding, and the color accessories of a bride and a groom should be in line with each other.
20. Gothic wedding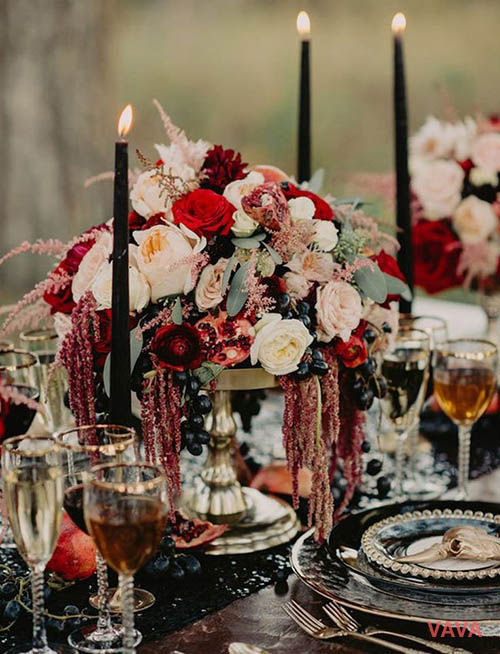 You may not lead a Gothic lifestyle, but if you have a daring, rebellious temper, like to be original and different from others, then a Gothic wedding is what you need. It combines the magical romance of the Middle Ages and elegant gloomy luxury. The main colors of the Gothic wedding are black and red.
All these tips are just a framework on which you can build your own unforgettable scenario of such an important day for your love. We wish you to find the most original and amazing version of a thematic wedding.