Not all relationships end with the celebration of the golden wedding, and this needs to be understood. On the other hand, no one should suffer: if you want to seek a new road to happiness – you have the right to do so. If you decide that the relationship has exhausted itself, then the first thing you need to do is calm down and think about how to break a relationship without hurting anybody. There's no need in starting listing all the flaws of the partner, remembering all the mistakes that they made. Surely, you also did something wrong at some point. In any relationships, there are happy and sad moments. Now it's better to remember only good ones. At least you have gained an invaluable experience, which you can certainly use later in life.
Breaking up peacefully is important, especially if your decision is not related to your partner. For example, you met another person and fell in love. It happens, but you don't need to offend someone who has been sharing joys and sorrows with you all this time. This can lead to deep spiritual trauma, and a person won't be able to build a normal relationship for a long time, wasting time on learning how to get over a very painful breakup. It's just cruel. If on the contrary, your partner forced you to take this difficult decision with their behavior, you should act even more circumspectly.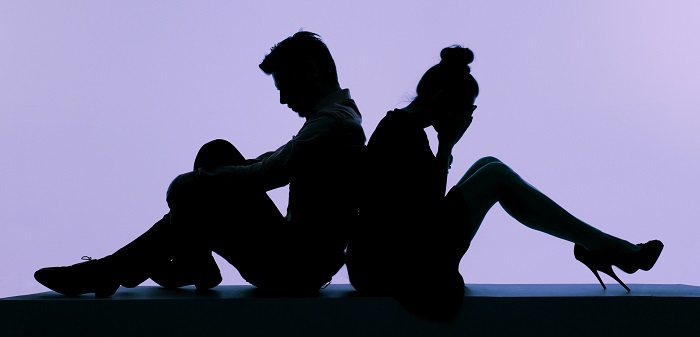 How to break up with someone without hurting them
First of all, don't tell your partner about all the mistakes you made during the relationships if you think that dealing with breakup pain will become easier for them. The realization that they were fooled all the time will make them mad.
If this painful breakup is caused by some specific character traits or the habits of your partner, this should be said. Nobody will understand if you just say that love has gone. Besides, it rarely passes without a reason - while a person is comfortable in a relationship, they won't change anything. Perhaps your opinion about the partner will be an incentive for them to analyze their behavior. This will either save your current relationship or help them when creating new ones.
Assessing the situation realistically, we can say that quiet breakups are a rarity. If your ex starts getting angry, screaming, and saying something offensive, the main thing is not to start acting the same way and shout back. Your partner can be understood - they are offended and may not watch what they say. Give them time to calm down, maybe in a few months, you can even become friends.
Even if the relationships were difficult, and your partner seriously offended you, you shouldn't tell all your friends about the reasons for the breakup. Doing this will be imprudent, since this won't only cause a negative reaction from your ex, but also become an excuse for gossip around you personally.
Rules for proper breakup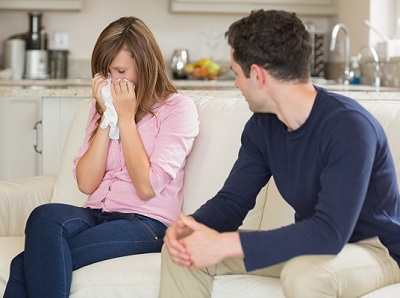 A calm conversation
It's the main rule to follow if you want to know how to break up with a girl without hurting her. As you probably know, any action guided by emotions rarely turns out to be right. If you can't keep your emotions when breaking up with your partner, this indicates that you're not yet ready to do this. But if you're calm and ready to break up, it's important that your partner was also in a calm mood, at least before this conversation.
Honesty
You have been together for a while, and it probably felt good. Perhaps it's is a good reason to honestly and directly tell your ex-partner the whole truth about the real reasons for your breakup instead of telling lies to them.
Respectful conversation strategy
How to build a strategy for talking about a breakup? Begin by listing the positive sides of your relationship. Tell about what prevented your relationship from developing further, what exactly you don't like about them, and what kind of relationship you seek in the future. Thank your partner for the time that you spent together, and for the good things they did for you. After all, if it wasn't the truth, you couldn't stay with your ex for so long, right?
When you both express everything that you have for each other, in a respectful, honest, and calm way, then both you and your partner carry out an important psychological work related to the relationships. This experience, however heavy, will help both of you in the future when building happier and more suitable relationships.