When it comes to using modern technology to get to know each other, do we think about the impact that it has on us and our relationships? Or do we just watch others and take after them?
A regular face to face acquaintance becomes more like an archaic experience. And yet this is a love adventure we can tell our grandchildren about. It also has some other undeniable advantages. First of all, you know that a person you communicate with, is real and that there is no fraudulent catfish behind an edited photo, posted on a dating site. Besides, non-verbal communication is not as full and vibrant as the live one.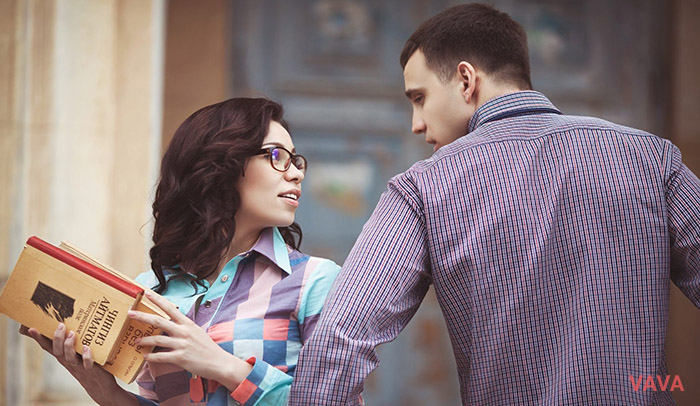 Online vs Offline Dating: Which One Is Better?
The way we date became an issue of some psychological researches. The research aimed at finding differences between online and offline relationships has shown that the best way to find a couple for a weekend is offline. While online dating is better for long-term relationships and marriage. There are 3 explanations for this.
1. A busy little bee hardly has time to meet mates in a big real world. The Internet is definitely a better option. Modern online technology provides a huge selection of options for partners. Just keep in mind that being highly desirable is stressful. When many girls are knocking your internet door, you will barely get along with one. Besides, being busy 24/7 makes online dating our last hope, as it can save us from missing a perfect mate. We continue to look through the photos of thousands of candidates, hoping that our true love is there.
2. The development of an online relationship can take longer than an offline one. Online communication lasts until partners reach mutual trust and are ready for the next step, face-to-face meetings.
3. Relationship after online dating, as a rule, lasts longer or at least tend to be more serious. You need more visits to get to know your partner and start trusting them. In fact, trust is one of the determining factors that affect the beginning of a marital relationship. It is the lack of trust that explains a low percentage of marriages in online dating. Well, if you spend some time and get to know each other perfectly well, you will be rewarded.
Are you still recovering from an awkward first date? Figure out where to meet hot women online and try non-verbal dating. Does this mean that offline dating is not suitable for you if you are planning a family? Of course not! Millions of marriages have started with offline dating, not to mention that online dating is new, and a century ago offline dating was the only option. Anyway, these studies are incredibly useful. They make you think twice and use the advantages of different methods of dating to build your happiness. First of all, you should keep in mind that the percentage of people who create happy families after online dating is growing rapidly. And you can become one of them. Secondly, there is no guarantee of a happy marriage, whether you meet your partner online or offline. However, the sooner you meet in person, the sooner you can decide if you should continue communicating, and the faster you learn to trust each other and start building a strong healthy relationship.
Are you still wondering, "Where to meet women near me?" and don't want to go out? Meet girls now by simply clicking the link.
Where to Meet Nice Women for Dating and Relationships?
Before you look for someone to get acquainted with, remember the big rule: treat yourself with respect as well as those you communicate with. Note, the less time you spend on poor communication, the better you will feel afterward. And the younger you will be when you meet your one and only. But are there any rules for choosing proper places to meet a girl? And if any, then where is the best place to meet women? The article presents a list of places where to meet good women, regardless of the purpose of your acquaintance.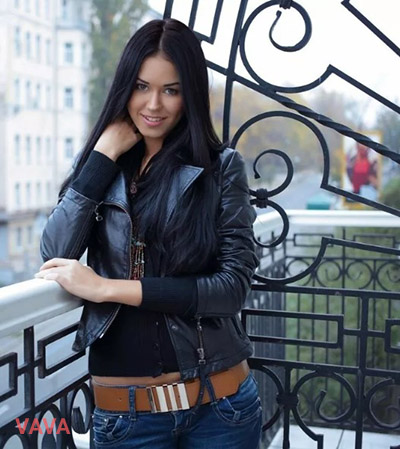 1. Dancing classes
Statistically, dancing classes are more popular among women than men. In general, the number of female and male dances in studios is almost the same. However, it differs depending on the type of dance they learn. Thus, ballroom dance classes are always full of girls, while breakdance classes are crowded with men. Therefore, you pick the right class and take your chances. To save money, you can resemble free open classes and try to meet somebody there. Besides, dancing lessons help stay fit, train posture and develop self-confidence - all these things attract girls. You can try your luck there and sign up together with a nice companion for tango courses.
2. Psychological training
These kinds of training, as well as dancing, are mainly attended by girls. It is worth to come in advance and sit with the person you like. You can discuss the topic of the training, ask what the girl can tell about the speaker. If the session is long, there is usually a break in the middle, during which you can also get acquainted. But it is preferable to do it in the beginning: quite often they give paired tasks at psychological training, so if you get acquainted at the beginning, then it can be useful.
3. Acquaintance in tours
A great way to spend the weekend is to go on a tour. Of course, it is advisable to take a little interest in history for that matter. The main advantage of excursions is that you have all day (or even two) to approach an interesting girl or encourage her to approach you. By the way, if you think that only students and foreigners are fond of it, that is not quite true. Many interesting and intelligent women prefer taking exciting tours and excursions, instead of shopping or watching soap operas at home. So if you wonder where to meet women over 50, think about taking an excursion.
4. Meeting at the supermarket
The supermarket is probably among the most unromantic places to meet women in the world. But, strange as it may seem, many people manage to make interesting acquaintances there. Of course, the chances of meeting someone at the weekend, when all family people go to buy sausages and yogurts together for a week ahead, are almost zero. Well, the supermarket may seem to be a strange place to meet a woman, but even in my surrounding, there are at least 3 couples who met this way.
5. Friend's party
According to statistics, most spouses-to-be get acquainted thanks to mutual friends, while office acquaintances take the second place. So if you want to find your partner but don't quite sure where to meet girls, never refuse invitations to friendly parties, birthdays, weddings, anniversaries. The advantage of partying with friends is that the people who are gathering there have already passed through a kind of friendship "filter," and therefore, the chance to meet a good person is much higher than in any other situation.
6. Town party
A holiday is a great occasion to broaden your circle of acquaintances, and the main benefit of festivities is the possibility to smile at everybody with impunity, without being afraid to look ridiculous. On a holiday festival, where everyone has an uplifting mood, acquaintances happen naturally. Your smile and radiant look will make everything work out. That's why town parties are considered to be one of the best places to meet women.
7. Bookstore
Where to meet a nice girl? At a bookstore, for sure. Even if it sounds ridiculous, it can be a very good option. The charm is that you always have a completely legal way to contact the woman you like at a bookstore. Question of the type, "I'm choosing a book for my sister, and she's into love stories. Which book of this author you'd recommend reading?" or "I've heard about the new Dick Francis' book" - and the bond is established.
8. Fitness clubs
The best place to meet women is to visit a fitness club, that's not rocket science. In sports institutions, there are a lot of either already tightened slender girls, or those who are on the right path to it. If you want to get acquainted there, it is enough to come up and offer help with the simulator or start with a compliment to her level of strength. The main secret is that your attention should not be obsessive.
9. Foreign language course
Another way to meet someone while combining pleasure with benefit is to take a foreign language course. If you don't speak Spanish or Ukrainian yet, then it's time to correct this unfortunate shortcoming, as foreign language knowledge is a great advantage in love affairs.
10. Dating party
Probably, it is the best place to meet women. The main drawback of dating platforms is the difficulty of getting a proper impression of a user based on profile pictures and information in the profile. Dating parties or, the so-called speed-dating parties are quite new. This is what happens there: an equal number of men and women of the same age category get invitations. An absolute plus of such events is that people attending them are ready to communicate and build a relationship.
Worst Places to Look for a Girlfriend
For various reasons, it is not worth looking for acquaintances in certain places. This can lead to serious problems or simply to a failure. Hence, the following places are NOT on our best-places-where-to-meet-single-women list.
Service area
Girls working in the service sector (waitresses, bartenders, saleswomen, etc.) got used to the increased attention of men. Therefore, they developed some professional immunity to dating at work. Besides, often restaurant or hotel rules strictly forbid relationships at work. That is why it's a bad idea to meet cashiers, salespeople, waitresses at the workplace. The only exception is if THEY show signs of attention to you.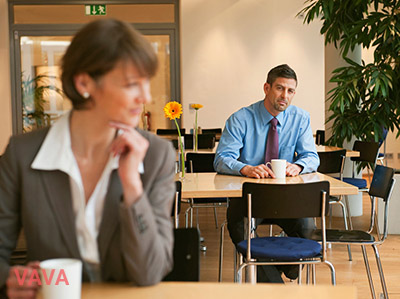 Public transportation
As a rule, people are silent, staring through the window or dive into their phones. Your acquaintance is likely to attract their attention, and this is inconvenient for a girl you talk to. Besides, public transport may be noisy so that you won't hear a word she says. Romantic, isn't it?
Cooking classes
It is not worth having a serious relationship with a girl you met at a cooking course. After all, if the object of your desire and a potential wife attends a cooking course, it does not mean that she is a skilled cook and wants to reinforce her knowledge. It may mean as well that the only thing she can cook for you is digested dumplings and burnt eggs!
Nightclubs
Nightclubs seem to be a great place to meet. Alas, they are not! Nightclubs are bad places where to meet women. You have to be aware of easy girls, drunk people, and those wanting to get your money. A relaxed atmosphere makes it really easy to get to know each other. Communication seems effortless at such moments, and the interlocutor looks almost perfect. The clubs are liked by regulars. And, by default, these are professional caregivers, crooks, mercantile people. Think about what kind of people you will attract being blind drunk? And how soon the "random" dating will destroy your nerves and health. Nightlife lovers rarely change their way of life by starting a serious relationship.
Universal Tips on How to Meet Girls Offline
If you are a little insecure and don't know how to behave when you meet someone, here are some tips to help you avoid embarrassing situations. The tricks you can use to meet a girl offline:
1. Be confident and open
Body language signals can benefit you during a live meeting. Mind the eye contact, open poses, and a warm smile. These will do a half-deal: make the interlocutor like you.
2. Be ready to help
There are more chances to attract a lady's attention if you help her with a heavy suitcase or show the needed direction. But keep in mind the difference between courtesy and intrusiveness. The latter will not play into your hands and can spoil the situation.
3. Pay attention to the details
The girl is on the bus and reading Dickens? Is there a mainstream item with a picture of some movie character on her? Now you have the topic for the upcoming conversation. However, never peep into the phone screen of a girl. No one likes the invasion of privacy.
4. Make sure a girl feels safe
Not every girl prefers to get acquainted in real life simply because sudden and unknown things are related to danger. You should be polite and kind unless you want to scare a girl out or make her feel uncomfortable. The situation may be spoiled in a blink of an eye, so keep such things in mind.
5. Say pleasant things
A compliment is always a great thing during chatting if it is not brutal, but plain and refined one. However, a too original compliment will also sound weird and may remain obscure to the person you make it. It's better to give up classy compliments too. After all, the second (third, fourth, etc.) phrase will have to correspond to the virtuosity of the first one. Otherwise, all efforts will be wasted.
In fact, the above-mentioned places for successful acquaintance are not a limited list. It is important to understand not the place itself but the atmosphere that is conducive to getting to know each other is a winning ticket. You will certainly learn to feel it after a certain number of attempts, but before you do it, start with the places listed above.