What is a dominant woman? In the modern concept, a dominant woman is a strong, confident, tenacious woman who isn't afraid of difficulties and who likes to call the shots both inside and outside the bedroom. A submissive man is an immature and easily influenced man, who doesn't want to take a stand. Usually, psychologists call such men even infantile.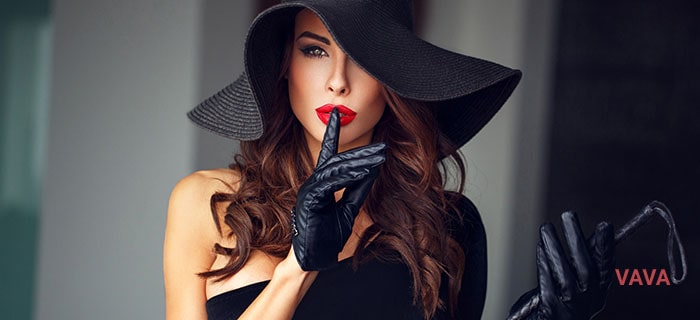 Where do strong women and weak men come from? Let's go back to 80-90 years ago. Pre-war and post-wartime taught women to take care of boys. Some families lost breadwinners in those days, and the women, gathering up the courage, undertook any physically hard work and became stronger not so much physically as morally.
According to another version, technological progress is to blame for. Nowadays, a few women have to chop firewood, bring the buckets of water and earn a living only by physical labor. In fact, a modern woman can make all the male chores that have remained since the technological leap. So, women can cope with almost everything without a man.
This type of women calls themselves dominant. Usually, they become successful leaders of large and small teams, earn well, raise children alone and do not complain about difficulties.
Dominant woman submissive man couple: why does it happen?
Sometimes, it is difficult for dominant women to find men because the latter ones do not see a female nature under "men's armor," which they wear all the time. In many countries, a modern society still adheres to the values of patriarchy, where a woman is submissive.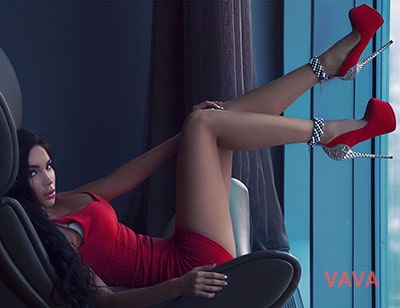 This is one of the reasons why dominant men prefer to be involved in dating feminine and submissive girls. Some men are afraid of women who know everything because they want to be their companions. This is all clear. So, why does a strong dominant woman choose a submissive and psychologically immature man?
Even the strongest dominant women need constant confirmation of their self-esteem as well as a belief in their own strength. Therefore, they are looking for a partner with certain qualities. A man should be less intelligent, less experienced, less active, co-dependent, easily influenced, calm and suppressed. In short, a man should be submissive. The features of a strong personality are favorably emphasized against the background of these qualities of a partner.
There are many families where a mother raises children herself. Girls mature faster in such a family because they solve everyday issues, cook, clean up, and constantly look at mother, who plays a role of both parents at the same time. When these girls grow up, they try to control everything and everyone. So, if she is a dominant woman in a relationship, she can suppress the initiative of both husband and other family members, claiming, "You cannot do anything without me. Only I know how it should be. "
Desire to find the meaning of life.
Some women really like submissive men because caring for them fills their life with meaning. Work, activities, endless care for someone help them support the inner feeling of their value and significance. If such a man breaks up the relationship, the woman can plunge into the sense of meaninglessness of life.
Some dominant women who are almost in panic looking for a partner claim that they don't want to be alone. Choosing an impractical and submissive man, a woman runs away from loneliness, hoping that he will always be there. An interesting fact is that a strong and psychologically mature man will escape from such a woman or degenerate to the desired infantilism.
Dominant woman submissive man relationships: do they work?
A dominant woman is not going to hide behind veils or masks because she is not going to be artificial or afraid to show her true self. She knows her worth, and she will show off all that she has. Therefore, being in a dominant woman submissive man relationship, a man can be sure that a woman will always be honest about her intentions and desires.
If you want to start dating a dominant woman, you should understand that this girl genuinely knows what she wants from life and the future partner. You can build a strong relationship with such a woman only if you adhere to the certain number of rules. On the one hand, it may seem difficult, but on the other hand, it will definitely be worth any efforts. The best things in life are never easy. Therefore, if you want to become a part of dominant women submissive men relationships and prove in practice that things can work out, reflect on the points you should provide your partner with.
1. Respect.
Men ostensibly need respect, and women need love. However, if a man does not have respect for his partner, he is unlikely to truly genuinely love. You should respect opinion, choice, preferences, body, and mind of your girlfriend. A dominant woman realizes that there is no point in explaining why she needs the respect of a partner. She will definitely not build a strong relationship with a man who does not understand such simple things.
2. True intimacy.
True intimacy is more than a banal physical attraction. This is the union of kindred souls, which are together without restriction of freedom and independence. This feeling of intimacy allows two people who are in the dominant women submissive men relationships to look at each other without rose-colored glasses.
3. Freedom and personal space.
A dominant woman needs to have a life outside the relationship. Her partner will not become the center of her universe and, of course, he will not be able to keep her in a golden cage or on a leash. A submissive man must respect the boundaries of her personal space.
4. The right to be oneself.
A dominant woman knows her worth, and she needs a partner who will accept and respect the fact that she lives on her own terms. Such a woman will not tolerate anyone who tries to somehow change her and adjust to themselves. If you don't like that, then you aren't really interested in dominant women dating.
5. Effective communication.
She does not accept when a man avoids talking about problems and turns a blind eye to them for some reason. A dominant woman knows how important it is to listen to and communicate qualitatively, as this helps maximize understanding and enhance emotional intimacy.
6. Trust.
Such a woman makes the right choice. Her partner should not doubt the correctness of her actions because she is able to perfectly manage her own life. A dominant woman will not build a strong relationship with a man who does not trust her.
7. Loyalty.
A dominant woman will be able to build a relationship with a submissive man only if he doesn't make her doubt his loyalty. A responsible and dedicated partner is her unequivocal choice.
How to find a dominant woman?
As they say, "Opposites attract." This is especially true in the case of a dominant girl and a submissive guy. Before you find the answer to the main question, "How to find a dominant woman?", you should decide exactly what you are looking for. Are you interested in a committed relationship with a dominant woman or in a one-night stand? Do you want to find your one and only or you just want to try something new?
1. Decide on your goal.
Who are you looking for? Do you dream to meet a strong dominant woman or one with an aggressive personality, or a volatile mix? Are you looking only for a dominant woman in bed?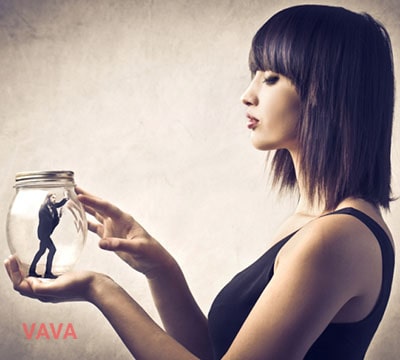 2. Register on a dating site.
You cannot even imagine how many people have already registered on dating sites. The Internet is a perfect place to find a person who will meet your requirements. Look at the profiles, open each of them to be able to find the signs of the female domination lifestyle. Of course, it can take time, but the result is worth your efforts. Sometimes, women directly indicate their preferences to avoid unnecessary attention on the part of the dominant men.
3. Take a look around.
Do you have aggressive, self-confident and freedom-loving girls in your environment? If there is a girl who attracts your attention with her appearance and behavior, don't miss a chance to ask her out. The main thing is to follow the above-mentioned rules and build your relationship gradually, treating her like a princess and doing everything she says. Such behavior will release and encourage her dominant side of nature and make her develop a conviction that you are a perfect submissive. The more you obey her rules, the more likely you will get the desired type of a dominant woman.
4. Visit special sites or private clubs.
We live in a wonderful time when it's possible to find dominant women for sex just visiting special sites, which provide an opportunity to hire a dominant girl if you fail to find her in daily life. Big cities have companies that offer the services of dominant-type women who make your dreams come true.
5. Look for communities of interest.
How to meet dominant women without spending the whole life on it? To reduce search time, you can try to find communities of interest and get acquainted with many interesting people who share your passions and will be glad to implement your fetishes in life. People with the same preferences understand each other much better.
Dominant woman in bed.
Female dominance in sexual intercourse suggests both a physical and a psychological aspect. The suppression of a man's will in bed doesn't always mean the use of paddles, straps, handcuffs. This is a more extreme way. Most often, they choose positions, set the pace and talk dirty. Besides, a dominant woman can say something like, "I like how you do that, repeat once again," "It's me to decide when you cum," etc. From the physical side, a dominant woman can scratch the skin, slap or choose only the dominant positions, for example, a cowgirl position in its different variations.
It's also about dominant cunnilingus on the man's face. Oral caresses with elements of domination add spice to the sexual relationships of men and women. Besides, some women practice a blowjob with elements of domination. Such a blowjob can turn on any man. Especially if a man is submissive.
Another side to the story.
However, there are dominant women who like to be submissive in bed. Actually, the bedroom becomes the only place where a dominant woman wants to transfer the reins of power. Nonetheless, this can happen only with a chosen one whom she can trust. Trust is the main background for changing the roles. So, if you don't know how to be dominant in bed with a dominant woman, try to do your best to make her trust you. A dominant woman finds it appealing to be wanted and desired.
Usually, dominant women are sex-positive, they don't feel ashamed for their sexual fantasies and their implementation into life. They believe that there is a strong connection between creativity and sexuality, and they find relief in stepping down. So, it's up to you to decide whom you want to find and what you want to get from a relationship with a dominant woman.